Reduce Everyone's Headache

Happy parents, makes for a stress-free day as you watch a line of parents and kids stretch around the room waiting to see Santa. You hear laughter from the line as they watch a veteran entertainer doing lighthearted vaudeville humor. Parents watch and giggle like little kids as they move effortlessly down the line.  You're at eases knowing that this year's holiday event is going off without a hitch.
Let's Have A Stress-Free Event
Book Dale Today.
The Dale Obrochta Experience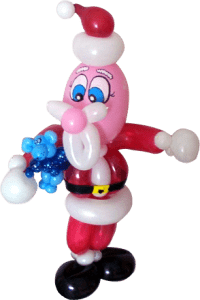 • Creates a relaxing family atmosphere
• Brings people together
• Keeps audiences amused
• Entertaining the world since 1984
• Guarantee planning help
"Our experience with Dale's entertainment was superb. Dale was fantastic and was enjoyed both by the adults and children." –Dina Dandelles, Chicago
"My guest were so happy and very, very, impressed with his work. I am so glad that you made our party so much fun! "–Mary Spillson, Des Plains
Contract: Sparkles Entertainment phone (708) 301-7991